[LIVE WEBINAR] C-PEN: lexical data retrieval and display to facilitate reading and learning
Join us on 2nd December for a FREE interactive online presentation on how to use language technology to empower independent learning.
C-PEN scanner pens retrieve and display lexical information such as word meaning, translations, and more – depending on the user requirements, enabling effective and independent reading, understanding, and learning, addressing the needs of those with, for instance, reading disabilities or learning another language.
Peter Johansson, CEO of Virrata AB (the owner, designer, manufacturer of C-PEN), will be speaking about:
The vision of Virrata AB for C-PEN: the journey from identifying people's needs to developing solutions to meet them

The specific requirement challenges from both a technical and user perspective

The characteristics of each type of dictionary display appropriate for each type of need

What should be avoided in each case?

How does a dataset need to be prepared for integration with each device's program, to serve each type of display?

What features of a dataset make that preparation easy?
There will be time for questions, and you can send them in advance to: [email protected]
Who is this for?
Anyone interested in building dataset search enablement tools and processes for the correct lexical dataset information retrieval and display.

Anyone interested in such solutions from the end user point of view, to ensure the right type of display is provided to each user need.
When: Thu 2nd December, 17:00 (UK time – UTC +0)
(See it in your time zone here - If you can't make it to the live session, you will be notified when the recording is available)
Event Speakers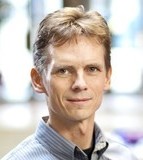 Peter Johansson
CEO of Virrata AB (the owner, designer, manufacturer of C-PEN)