[GALA Connected 2021 Product Demo] Website Translation - State of the Art - New Opportunities for 2021
Let's have an overview of all the different website Translation technologies available on the market, pros and cons! See what new markets they open up, with the dawn of affordable & good quality MT!
Event Speakers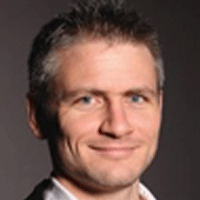 Balazs Benedek
Easyling.com | Skawa Innovation Ltd.
Balázs Benedek is co-founder and CTO of Skawa Innovation Ltd., a company focusing on cloud-based internet solutions and computer-aided automated workflows. With its award-winning EasyLing.com, Skawa is making the website translation process easy for both translation agencies/freelancers and website owners, supporting automatic text extraction, word counting and contextual review process, right on the website. Balázs holds a Master's Degree in IT, studied at the University of Utah, Salt Lake City and the Budapest University of Technology and Economics, Hungary. He is the co-founder of Challenge24, the 24-hour International Programming Contest, and vice president of the John von Neumann Computing Society.