[GALA Connected 2021 Product Demo] Managed Service Solutions - Your staff anywhere, any time!
Design Thinking can also be defined as finding flexible solutions that can be implemented quickly to meet your client's requirements. Managed Services is a solution designed to enable LSPs to better navigate market uncertainties, ongoing pricing pressures, and constant demand for new services.

Being able to outsource some roles under certain circumstances such as peaks or out-of-hours demand that need attention could be the right solution for any company facing potential growth, which is not ready for full-time hiring, especially when the company is based on high-cost markets.

This presentation introduces the concept of managed services, how it can benefit LSPs (particularly those located in high-cost markets), along with 3 case studies to demonstrate its effectiveness.
Event Speakers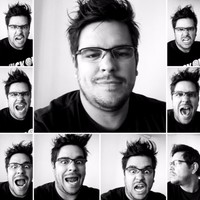 Caloã de Sá Gouvêa
Translation Back Office
Brazilian guy, working for an Argentinian company, back in Argentina, for now... I am originally from Manaus, Brazil, and have been living and working abroad for the last 15 years (United States, Ireland, Argentina, Ukraine, and now Peru), working face to face with clients and co-workers from all over the world from different countries and cultures. I have been working in the translation industry for the last 12 years in different project management-related roles, human resources, business development, and sales. Those activities have helped me to increase my leadership and management skills oriented to business development. As Business Development Manager, I work every day to find the best solution for my clients, never forgetting my team's capability, find the right balance, and achieve a win-win partnership.