[GALA Connected 2021] Global from the Get-Go: Integrating Globalization Best Practices Across the Organization
One of the constant struggles of localization professionals in enterprise organizations has centered on creating understanding and buy-in for the value of early cooperation with the localization team. How else can businesses ensure that products, services, messaging, and content are designed with global markets in mind? This global-first mentality is more important than ever now that the pandemic has disrupted "business as usual." The traditional, linear, waterfall model where localization happens last is not sustainable or scalable. Winning multinationals will be those who adapt with cross-functional, global-minded approaches to product and content development, resource management, and organizational structures. This panel of experts will explore various aspects of this so called global-first, geo-fit mindset and discuss tactics they use with their companies and clients to achieve it.
Event Speakers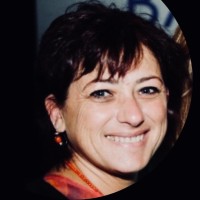 Valeria Barbero
Mother Tongue
Valeria Barbero is Business Director for Mother Tongue (OMNICOM). Based out of New York, she heads one of the company's largest accounts and leads the business strategy in the US. She has worked in different verticals in the broader language service industry; from software localization, to the adaptation of marketing materials, to market and cultural insights. Lately she is leading a program on the linguistic and cultural adaptation of voice-first content. She has a strong academic background in International Relations and Geopolitics. Originally from Italy, her life and career have taken her to Ireland, India, Silicon Valley, London and now New York.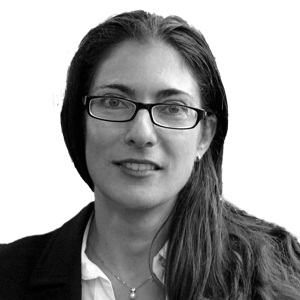 Talia Baruch
GlobalSaké
Talia Baruch is a Global-Ready Product-Led-Growth Executive helping companies maximize their local adoption in new markets on a global scale. She has 20+ years' experience leading Localization and International Product Geo-Fit at Google, LinkedIn, and SurveyMonkey. Talia is also a professor at Hult International Business School in SF and at CEDIM Design graduate school in Mexico, where she develops and teaches the executive MBA/MBI classes in Global-Ready and Geo-Fit Product Strategy, Leading Design Thinking, and Global Brand Digital Marketing. She mentors Google's portfolio startups in applied machine learning technologies in emerging markets. Talia is the Founder of Yewser (yewser.net)—International Product as a Service--working cross-functionally to help companies maximize adoption in new markets. And she is the Co-Founder of GlobalSaké--a collective community of cross-functional global leaders driving new markets expansion. Talia launches The ParlamINT, GlobalSake's 2021 annual program of monthly events: https://www.globalsakegrowth.com/the-parlamint. Talia's experience is rounded and cross-functional. She started her international career 25 years ago as a multilingual transcreator and creative copywriter, then as an Internationalization & Localization Manager (both on the vendor and client sides), and in the last over a decade, she has pivoted to product and growth disciplines, always tailoring for the international customer segments, integrating cultural and regional factors in the business strategy. Talia's lifelong-learning passion is to understand people within the cultural context of their regional environment. She believes that when people come together across functions, cultures, and borders, leveraging diverse perspectives and complementing skillsets, that's when innovation happens for new-frontier problem solving. And that's just what she has been devoting her career for.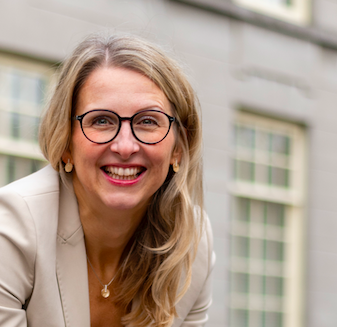 Nancy Hähnel
NH Global
A growing business very quickly reaches boundaries that can either be brick walls or new horizons. Turning local achievements into international success is a big step for any company. Nancy helps organizations grow with globalization and localization insights, processes streamlining, digital sales and local market expertise.