[GALA Connected 2021: Bounce Forward] Inclusion and Accessibility: Ambassadors Beyond Language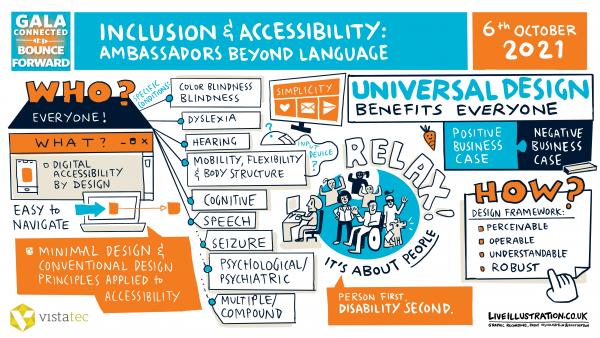 Historically, the localization industry has focused on global revenue growth, customer experience, and inclusion through the provision of international language solutions. The COVID-19 global pandemic forced billions of people worldwide to stay home for lengthy periods of time. Our computers, laptops, and mobile devices became the conduit for working, entertaining, receiving medical care, learning, worshipping, and shopping. We spent more than 14 hours a day digitally interacting, and continue to do so today.
According to the World Bank, 15% of the global population experiences some form of disability. In addition to being just "the right thing to do", Accessibility opens the door for more employees, more customers, and better relationships. Yet a 2019 study conducted by Web AIM, which runs accessibility analyses of top websites, found that more than 99% of websites violated some aspect of the Web Content Accessibility Guidelines, standards set forth by the Worldwide Web Consortium, which are considered the gold standard for determining accessibility.
In this session, Allison McDougall discusses the importance of Accessibility as part of Inclusion, how Digital Accessibility is defined and who needs it, disability etiquette, and how to accomplish Digital Accessibility.
Event Speakers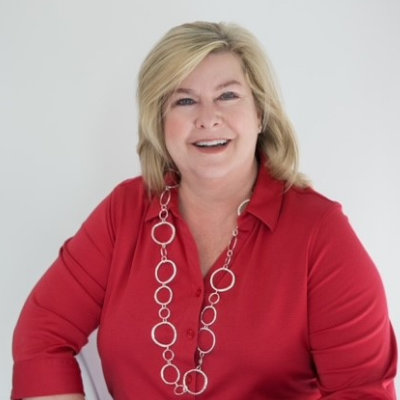 Allison McDougall
G3 Translate
Encouraging inclusion is a significant part of McDougall's career, and she has a strong track record of effectively delivering complex language solutions in an accessible, inclusive way for technology, pharmaceutical, medical device, and consumer organizations. Over the course of her 20+ year career, she has served in executive leadership with Top 5 LSPs, building teams across the Americas, EMEA, and APAC regions. She is currently EVP at G3 Translate, a woman-owned, WBENC-certified company partnering with companies to support their Purpose-driven, Diversity and Inclusion missions. Outside her work in the language services industry, McDougall has dedicated significant time and resources to helping improve the lives of others, whether through her strategic children's literacy initiative in Colorado, funding a five-year scholarship at her undergraduate alma mater, the University of Illinois, or her strategic affiliation with the 5,000-member Women in Localization. She led the inclusive non-profit organization as Global President in 2017 and remains actively involved in an advisory capacity.