Complaint Management: Face it or Embrace it?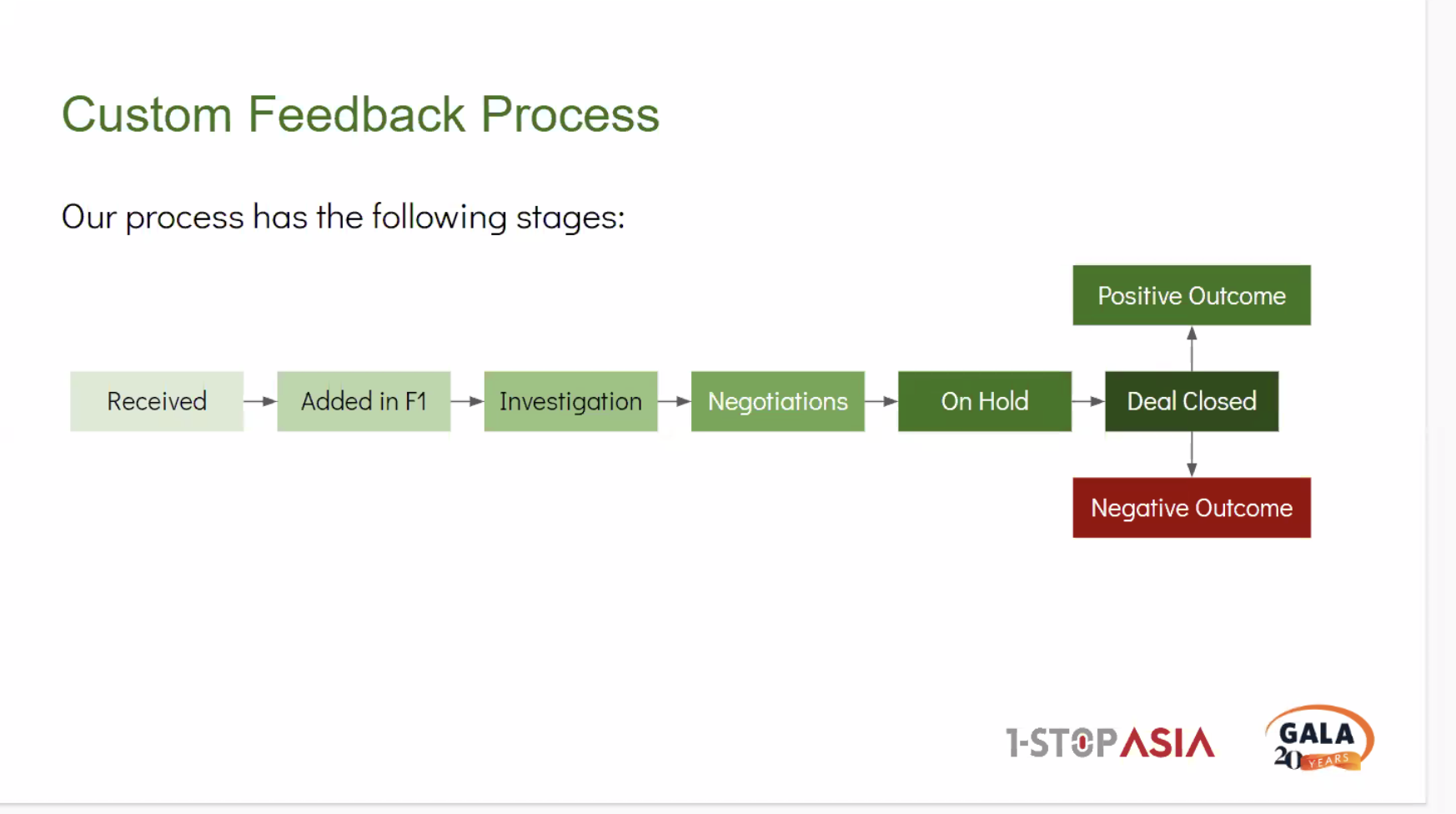 Sign up for our newsletter on globalization and localization matters.
How do you handle complaints in your organization? Do you fear it or do you love it?
Let's take a walk through the Complaint management process of our organization from the point of view of an LSP working with other LSPs.
How important it is to work together with your customers to achieve better performance together?
The prerequisite you need for a proper procedure
Defining "complaint management" in practice
Changing your attitude is essential for success
Our process for complaint management and why we do it this way
The "opportunity seeker"
The webinar shares our experiences, including failure and success stories from our practice. We'll also examine challenges in the relationship LSP-to-LSP when complaints happen and discuss how we can mitigate them.
Event Speakers
Gergana Toleva
1-StopAsia
She's probably one of our most active colleagues. This goes for both inside the office and outside of it. Gergana is one of the driving forces in 1-StopAsia. She uses her years of experience in sales and marketing to keep 1-StopAsia ahead of the game. The knowledge she has comes from working for some of the biggest corporations in the world. She's a never ending source of ideas, strategies and funny stories. She works at our European office in Plovdiv, Bulgaria. Gergana aims to be one of the bridges between our offices throughout the world. With a Bachelor of Arts in Engineering, she has a really detailed and structured approach to her work – which the effectiveness of her campaigns speaks for. Some of her current hobbies and interests: Paragliding, running marathons, mountain biking, reading books, rock climbing and many other extreme sports.