The Case for Connectivity: TAPICC Standards Initiative
There is currently no unified, standard API for the translation industry, yet true digital transformation will only happen when companies can connect their workflows directly to the market. Join GALA, TAUS, and LT-Innovate in a community initiative to establish translation API standards. TAPICC seeks to create a basic subset of API use cases and classes to become a reliable and stable, interoperable "middleware" between tool providers, end clients, and LSPs. This will be a working session to share the latest developments on the project, intended goals, and the deliverables that will help industry companies. Questions, participation, and feedback are welcomed and encouraged.
Event Speakers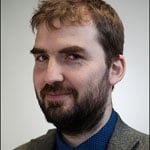 David Filip
ADAPT Centre at Trinity College Dublin
David Filip;is Chair (Convener) of OASIS XLIFF OMOS TC; Secretary, Editor and Liaison Officer of OASIS XLIFF TC; a former Co-Chair and Editor for the W3C ITS 2.0 Recommendation; Advisory Editorial Board member for the Multilingual magazine; co-moderator of the Interoperability and Standards WG at JIAMCATT. David has been also appointed as NSAI expert to ISO TC37 SC3 and SC5, ISO/IEC JTC1 WG9, WG10 and SC38. His specialties include open standards and process metadata, workflow and meta-workflow automation. David works as a Research Fellow at the ADAPT Research Centre, Trinity College Dublin, Ireland. Before 2011, he oversaw key research and change projects for Moravia's worldwide operations. David held research scholarships at universities in Vienna, Hamburg and Geneva, and graduated in 2004 from Brno University with a PhD in Analytic Philosophy. David also holds master's degrees in Philosophy, Art History, Theory of Art and German Philology.