Advancing Supply Chain Automation: TAPICC's Track 1 Deliverables
Interoperability and supply chain automation have been a major challenge for content creators and localizers alike. After a little more than a year, GALA's Translation API Cases and Classes Initiative (TAPICC), fueled by volunteers from LSPs, clients and tool developers, has successfully developed a pre-standard metadata model and reference implementations based on mutually agreed upon metadata and use cases. This webinar discusses the Track 1 deliverables, how you can provide feedback on them, and what's lined up for the next phase of the initiative.
Event Speakers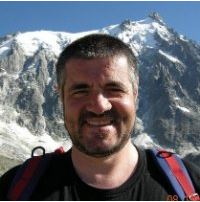 Serge Gladkoff
Logrus Global LLC
Serge Gladkoff graduated from an elite Russian nuclear science college and for more than twenty-four years has been engaged in the localization industry, first as a deputy director for a software distribution company Dialogue-MEPhI, then as a localization manager of the Moscow office of Borland International, and for twenty years ongoing, as the President and co-owner of the Logrus International Corporation, and now CEO of Logrus Global LLC. Serge has been a speaker and presenter at many events, and served as an elected GALA Board member from 2009-2012 and again in 2014-2015. ;He is now a GALA Ambassador for the TAPICC project. Serge is the founder of the largest online professional community in the localization industry, the Localization Professional group on LinkedIn.