GALA 2022 Keynote: Checking Out of the Box
Accessibility has become a trend and a buzzword, but in many cases, it's treated as "one size fits all." This has the unfortunate effect of generalizing users and placing them next to boxes that need to be checked, often without taking into consideration the fact that users come with complex, ever-changing, and individualized needs.
 
The good news is that there is a new, emerging trend toward inclusivity. What does that mean? What does that actually look like in real life? Manny will share personal stories from growing up Deaf and the challenges, as well as opportunities, for true inclusivity that are out of the box.
Meet the Keynote Speaker: Manny Johnson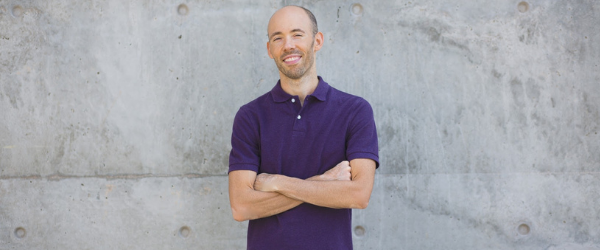 Originally from Georgia, Manny is currently living in the weirdest city, Austin, where everyone's differences are warmly welcomed.

Manny is a Deaf dad to two adventurous girls – a teen and a tween – and husband to an incredible Deaf activist, Sheena. His family created ASL Nook, an online hub of videos inspiring millions of people worldwide to learn American Sign language (ASL) and explore Deaf culture. Their family has been featured in one of Disney's most watched commercials and A&E's TV documentary Deaf Out Loud, which launched Manny's Deaf daughter's acting career.

You'll find Manny joking with his family, slurping on his favorite Vegan Dark Chocolate Banana smoothie, and blending in with all kinds of people like a chameleon.