WLUK - What is MT?
Who uses it? Where are we going with future jobs?
Thursday, 31 January, 2019 6:30PM to 9:00PM
Location:
Amazon 1 Principal Place Worship Street
United Kingdom
What is MT? Who are the current users? Where are we going with future jobs?
Machine Translation (MT) technology is rapidly developing, becoming a hot topic within the industry. As technology improves, is MT right for all? Some would never consider it, whereas others see the future possibilities. What's your stance on the matter?
Don't miss the next WLUK event in London, in which we will explore MT from different perspectives, from a technology provider, LSP, and academic. Whether you love or hate MT, you'll have the opportunity to put your questions to the panel!
Panelists and moderator
*Victoria Pratt (Global Senior Solutions Consultant Machine Translation - SDL)
*Kasia Kosmaczewska (TranslateMedia- MT Program manager)
*Tabea De Wille (Researcher, Lecturer and Consultant -University of Limerick)
*Lorna Whelan (Director of Localization - TripAdvisor)
*Moderator: Valeria Barbero (Transcreation Team Lead - Hogarth Worldwide)
Agenda
* 6.30pm: Registration and networking with drinks and nibbles 
* 7.15pm to 7:30pm: Introduction to Women in Localization (Inger Larsen)
* 7:30pm to 7:45pm: Nuts and Bolts on Machine Translation (Victoria Pratt)
* 7:45pm to 8:45pm: Structured panel discussion and Q&A
* 8.45pm to 9.30pm: More networking!
Registration: There is no charge for attending this event, however, registration is essential, so that we can accommodate in terms of space and refreshments. Photo ID will be required to access the building.
Disclaimer: Please note that this event will have photography, and may be live-streamed and recorded. By registering for this event, you accept that your image may be included in WLUK media.
Hosted by Amazon.

Traveling expenses sponsored by Capita TI.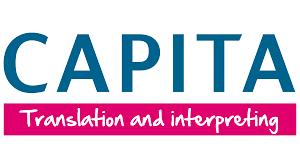 Your Women in Localization UK Chapter Managers look forward to welcoming you to this event!